Description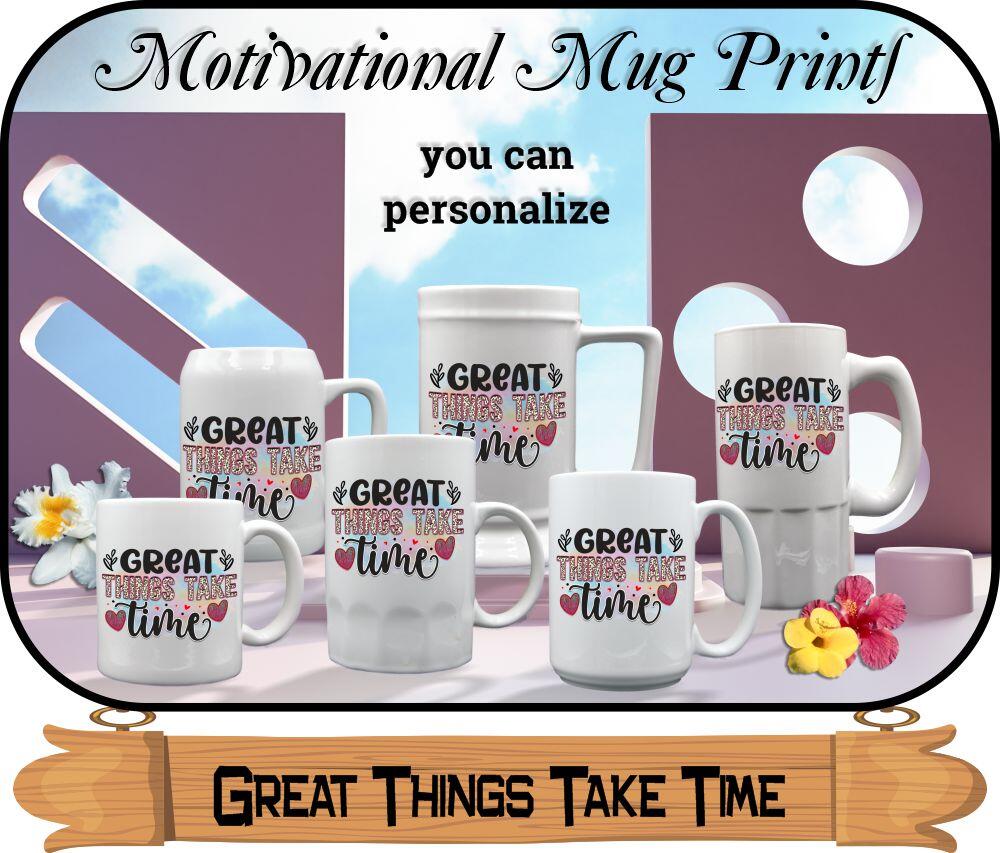 Positive motivational quotes combined with your morning coffee can be a great way to welcome the new day.
This motivational coffee mug is great for those who need a daily reminder that great things take time. This 11 or 15 ounce coffee mug says it all: "Great Things Take Time". It makes a great gift for any occasion or simply for yourself. This mug is made of durable ceramic and is dishwasher and microwave safe.
The 11 and 15oz mugs are avaiable in your choice of imported or made in USA, so you can be sure that it's made with quality materials. You can customize your mug with your own photos or text, or if you prefer, leave the mug plain and let your message speak for itself.
Being able to personalize your mug with your own message makes it even more special and unique. Whether it's a birthday present, Christmas present, or just a treat for yourself, this mug is sure to be a memorable and meaningful gift.
If you enjoy drinking beer, we also have 16oz and 18 oz beer steins available. Our beer steins come in the same design and you can also personalize it with your own message and photos.
For those who appreciate the time it takes to achieve greatness, our Great Things Take Time mug and beer steins are the perfect reminder. Enjoy sipping your favorite drinks in style and celebrating your moments of success.
Nothing great happens over night, "Great Things Take Time" learn patients and they will come Great positive quote that you can even personalize by adding your own photos and text.