Description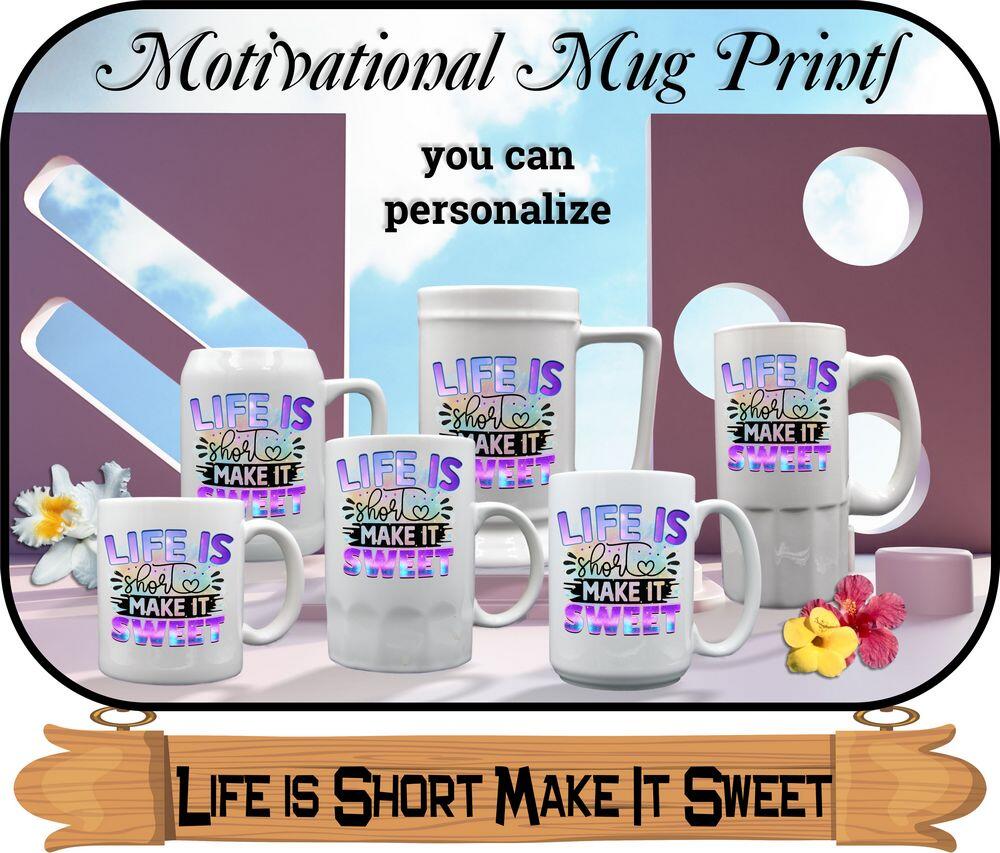 Positive motivational quotes combined with your morning coffee can be a great way to welcome the new day.
This custom mug is the perfect reminder that life is short- make it sweet! Whether you are an avid coffee drinker, beer fan, or just need a little pick me up, this motivating mug will bring a smile to your face each time you reach for a sip. Each design is printed on a sturdy 11oz ceramic mug, 15oz coffee cup, 16oz beer mug, or 18oz bottom fluted stein.
You can even personalize the mug with a name or photos, or add a special message to make it truly unique. The possibilities are endless, so get started and make each day a little sweeter!
This quote "Life is Short, Make it Sweet" is another way of saying keep the peace.