Description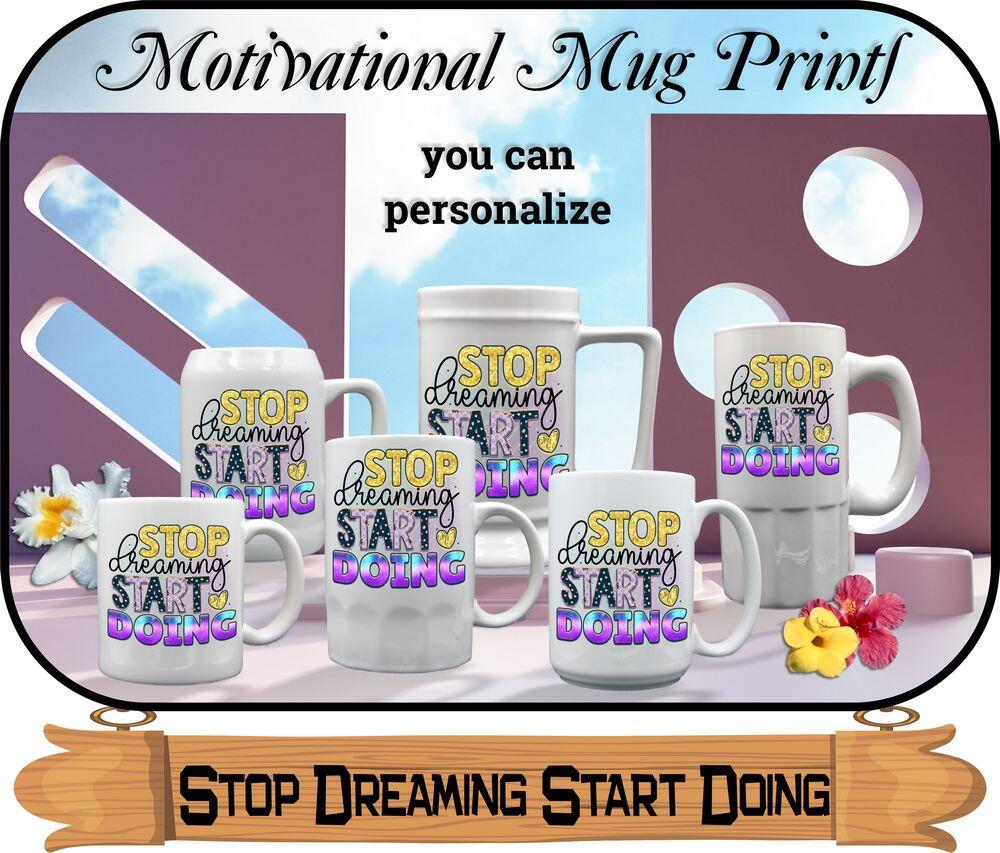 Do you want to take your motivation to the next level? Well, our Stop Dreaming and Start Doing personalized coffee mugs and beer steins could be just what you need! These unique and stylish mugs are perfect for your morning cup of coffee or an evening brew. They feature a motivational quote to help keep you motivated throughout the day.
Each mug comes in either 11oz or 15oz for the coffee mugs, and 16oz or 18oz for the beer steins. You can even personalize your mug with your favorite photo or text. Show off your favorite pet, or your significant other, or a logo of a favorite sports team!
These mugs are a fantastic way to remind yourself of your goals, and to keep your motivation high. Stop dreaming and start doing with these mugs! Get yours today!
You gotta dream a little but to make a dream a reality at some point you gotta "Stop Dreaming and Start Doing". You can even personalize your mug by adding your own photos and text.