Description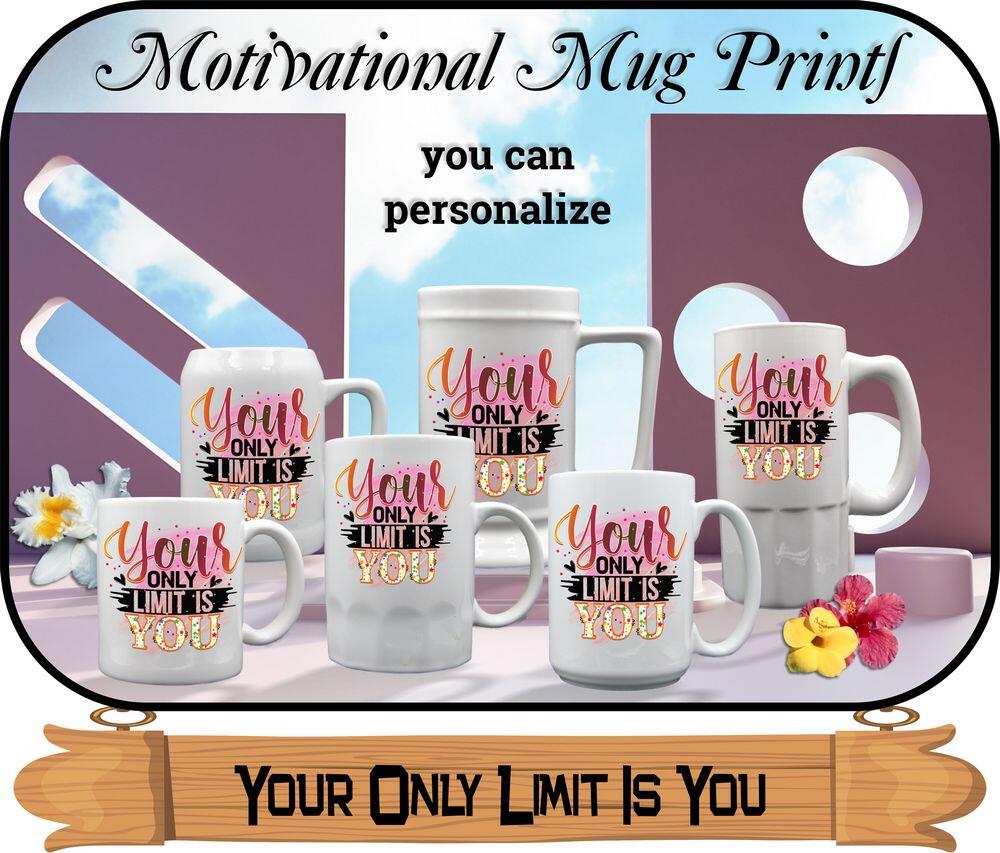 Positive motivational quotes combined with your morning coffee can be a great way to welcome the new day.
Our "Your Only Limit is You" mugs make perfect personalized gifts for any occasion. Each mug is printed with a motivational message that will remind the recipient of the possibilities that come with hard work and determination. Plus, they make a great companion for any morning cup of coffee!
We offer mugs in 11oz coffee cup, 15oz hot cocoa cup, 16oz root beer mug, 16oz beer stein, and 18 oz stein sizes. All our mugs are made with high-quality ceramic and have a glossy finish.
You can personalize your mug with any message or photo of your choice. Whether you're looking to congratulate someone, thank them, or just send a loving message, our mugs are perfect for every occasion.
Such a profound quote "Your Only Limit is You" right from their childhood story "The Little Engine That Could" You can even personalize your mug by adding your own photos and text.
Purchase one of our mugs and be the recipient of an inspirational and unique gift. With "Your Only Limit is You" mugs, the sky's the limit!