Description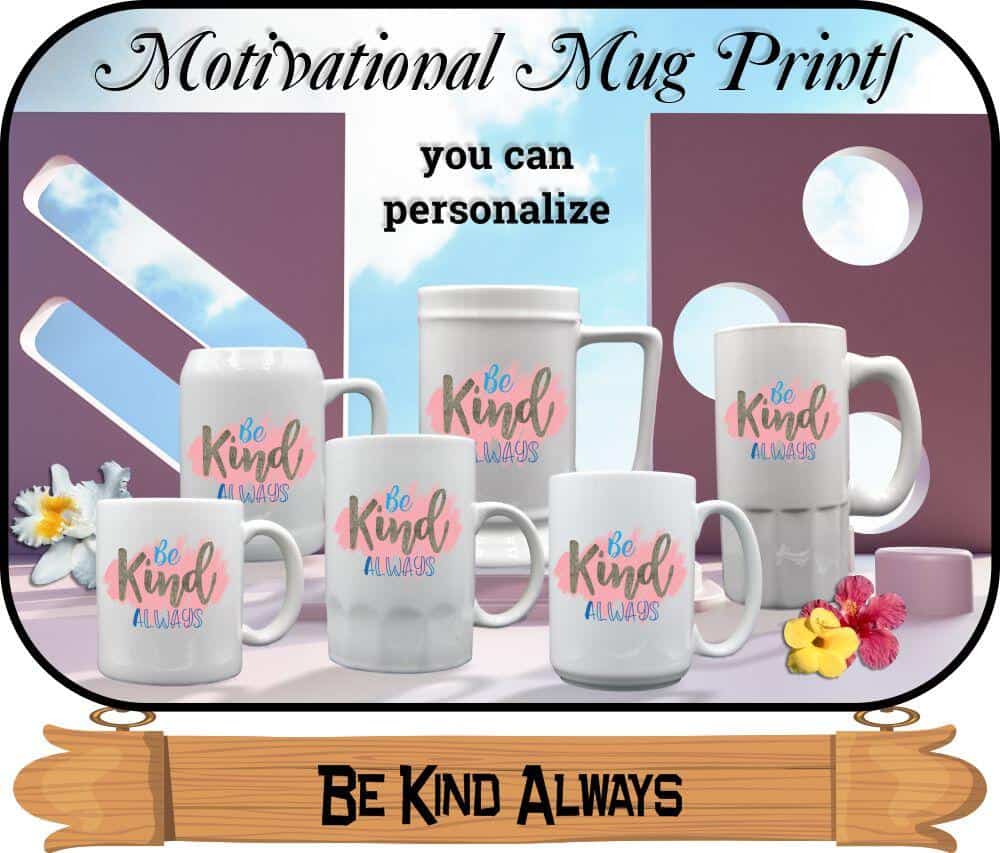 Positive motivational quotes combined with your morning coffee can be a great way to welcome the new day. This soft quote "Be Kind Always" should be practiced every waking moment. You can even personalize your mug by adding your own photos and text.
These stylish Be Kind Always Printed Mugs are the perfect way to show your loved one that you care. Perfect for any occasion, these mugs are a great way to personalize a gift and show your appreciation. Whether you are drinking your morning coffee, evening tea, or something in between – these mugs are sure to make a statement.
These mugs are made of high quality ceramic and have a unique design featuring an inspirational motivational quote in vibrant color. The handle is designed for comfort and the mug has a special gloss finish. These mugs are dishwasher safe and will last for years to come.
Personalize your mug with a special message on the back. Whether it's a simple thank you, heartfelt greeting or photos, your message will be sure to add a unique touch to your gift. Not only does it make a great gift for any occasion, but this motivational quote also makes the perfect gift for your own personal use.
From the office to the kitchen counter, your mug is sure to make a statement. With its attractive design and inspirational message, you can be sure to spread kindness wherever you go.
Motivational Quote | Be Kind Always